Commercial Propane Services
Propane is a valuable asset to your brand — it's efficient, powerful, and kind to your budget. Let us help you enjoy every benefit! Borealis is a well-known name in North America because we provide tanks, technology, and propane for outstanding prices. Most importantly, we personally serve our clients with dedication and care. We're honored to be trusted to meet your propane needs, and we take our responsibility seriously. You are always our top priority!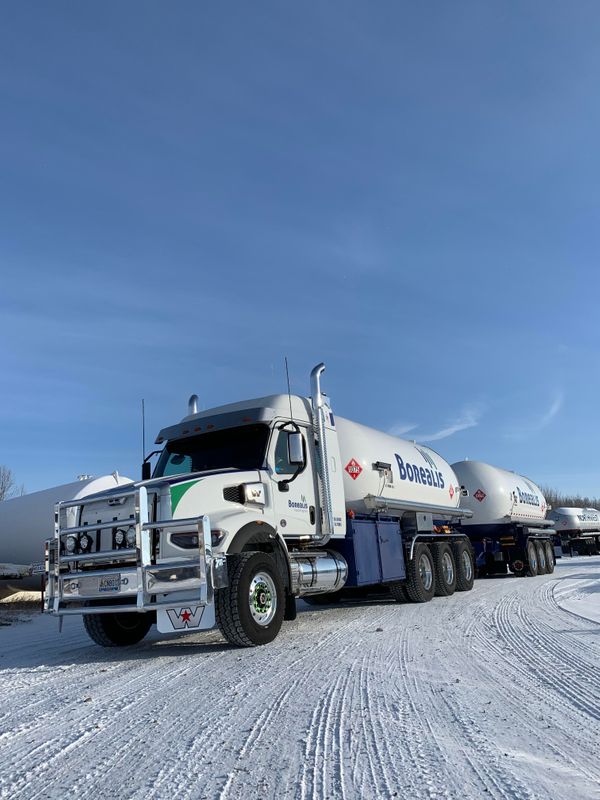 As a business owner, you have a lot on your plate, from managing your employees and keeping track of your budget to overseeing daily operations. The last thing you want to have to worry about is how to fuel your business. That being said, many businesses in Western Canada rely on propane to keep their doors open, so to speak, and without a reliable propane supplier on your side, trying to keep your business going may be more difficult than you bargained for.
We understand just how valuable propane can be to your business, and we want to be there to support you in any way that we can. If you have questions about our services, don't hesitate to reach out to our team. In the meantime, continue reading below to learn more about our commercial propane services.
Fuel Your Business
The main goal of a business owner is to help their business become successful. However, running a successful business can be difficult if your facility or operation doesn't have the power it needs to function properly. Regardless of whether you're using propane to heat your business, power your machinery, or something in between, there's no question that it's a vital part of your business operation. The last thing you want is to run out or not have enough to sustain your business, which is where Borealis can help! We are proud to work with business owners throughout Western Canada, and we are more than happy to work with you to create a custom plan that will meet your needs without breaking your budget. Some of the industries we regularly work with include:
Oil & Gas
Propane plays a vital role in the oil and gas industry. Not only is propane cost-effective, but it also burns cleaner and more efficiently, resulting in less wear and tear on the equipment. Additionally, propane can be used in a number of different ways. Propane is a reliable source of fuel and it can be stored for a long period of time. Another bonus of using propane over other sources of fuel is that it functions well in extreme temperatures, which is ideal for oil and gas companies working in Western Canada. Propane can also be used to fuel fleet vehicles if necessary, which can also help the company save money over time, as propane is a more affordable fuel source.
Construction Worksite Heating
When you're working on a construction site, the last thing you need is your crew becoming too cold to work. Luckily, at Borealis, we can provide your construction worksite with the necessary propane to help your team get the job done. Propane is an affordable, and reliable source of fuel that you can easily use to provide your worksite with heat that can keep your crew warm for hours. Consider investing in portable propane heaters that you can use throughout your worksite, especially on those days where the temperature is less than ideal. Propane is reliable, consistent, and free from harsh-smelling fumes and contaminants, making it the perfect solution for your construction worksite heating needs.
Powering Forklifts
Forklifts are a necessary tool for worksites, warehouses, and so much more. For this reason, it's vital that you have a proper fuel source for your forklifts to ensure that your operation continues to run as smoothly and efficiently as possible. Not only can propane provide consistent heating fuel for your job, but it can also be used to help power vital machinery, such as forklifts. One of the most common reasons companies choose propane over other fuel sources is because it burns cleaner and doesn't produce any soot or smog. As a result, machines that use propane fuel can typically last longer than those running on diesel or gasoline, making propane a great option for powering forklifts and other heavy machinery.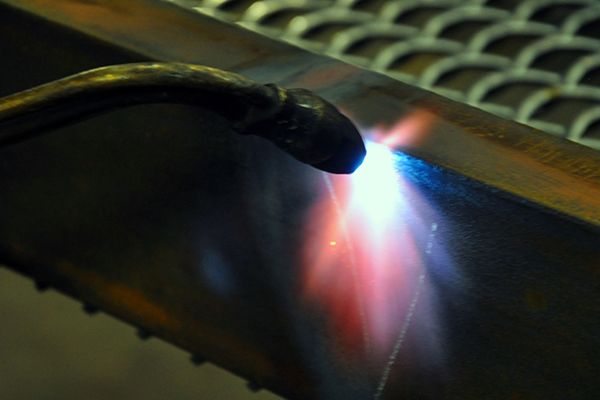 Heat for Metal Processing
If you work in a metal shop, you need some way to efficiently cut the metal you use for all your projects. Many welding shops will use a torch cutting set to help process the metal and cut it into the right shapes and sizes — that's where propane comes into play. In order to properly heat the metal, the torch needs a fuel source, and propane is a great option. For a long time, welders used acetylene to cut and process metal. However, many are finding now that propane can be just as effective. All the welder needs is the right equipment and cutting techniques. Once they have those, propane can be a wonderful, affordable option for welding shops and metal processors across Western Canada.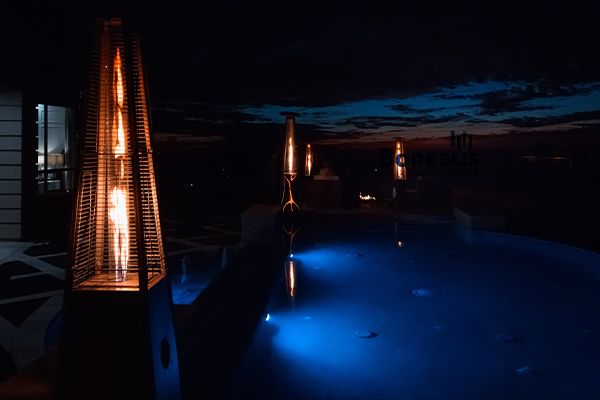 Hospitality
While propane may be more prominent in the construction industry, that doesn't mean it doesn't come in handy in other areas as well. Many businesses in the hospitality industry also utilize propane as an effective energy source. Restaurants, hotels and bed and breakfasts, and even office buildings can benefit from using propane to keep their establishments heated and their appliances running efficiently. Whether you're using propane to cook in a commercial kitchen, heating outdoor pools, running a laundry operation, or something in between, Borealis can provide your hospitality business with the propane necessary to run smoothly and efficiently.
Why Borealis?
With so many businesses using propane for their operations, you may be wondering what sets Borealis apart from the rest. At Borealis, we are dedicated to understanding the challenges businesses face in the regions we serve. Borealis distribution partnerships are the key differentiator to how you receive your product, as our distribution partners have been business owners and lived within the community. We know that as business owners, you have enough on your plate without having to worry about ensuring there is fuel in your tank. As a result, we will work with you to create a customized plan that works for you, your business, and your budget.
Get Started Today!
It's never too late to find a propane supplier you trust, and if you own or run a business in Wester Canada, Borealis is the place to go! We offer dedicated services, affordable propane, and on-time deliveries. Don't settle for a propane supplier that doesn't put your needs and budget first. Explore our website to learn more about what Borealis has to offer, and when you're ready, give us a call to get started.
We look forward to working with you!